Welcome to KeyRealSeo's Case Studies
SEO — is not tough. You just need to make right steps in the right directions.
Dostoevsky is a large bookstore in Russia with both online and offline operations.
a small amount of organic traffic
The main goals were to increase organic search traffic and boost brand recognition online.
reevaluated the website's structure
identified keywords
optimised meta-tags and internal linking
added informational articles
We started by reevaluating the website's structure and its various categories, identifying potential keywords that could elevate the site's ranking.
Our team optimised meta-tags and internal linking to enhance user experience and content relevance.
Importantly, we fortified the site's content strategy by adding a wealth of informational articles, thereby establishing a stronger domain authority.
This is a situation where numbers speak better than words:
Start

: The initial situation in February 2022 showed a monthly organic search traffic of about 150 visitors.

End

: By November 2022, the site witnessed a substantial increase, reaching 2,700 monthly visitors from organic search.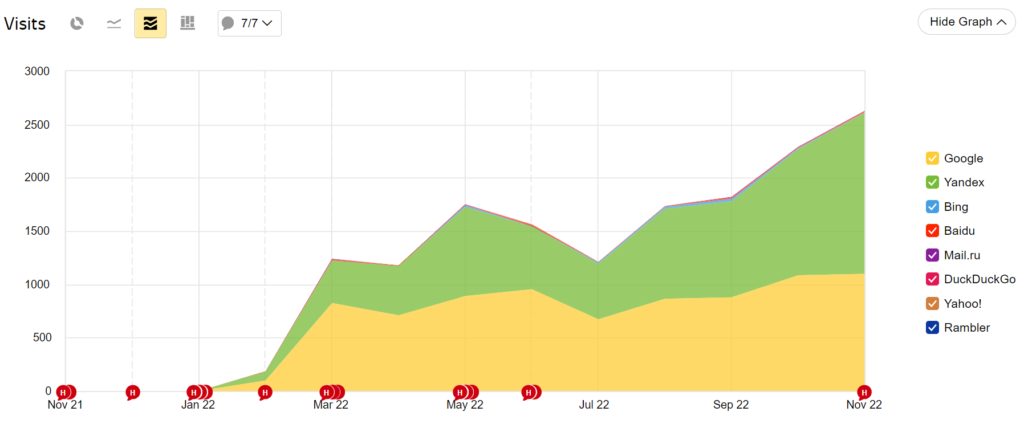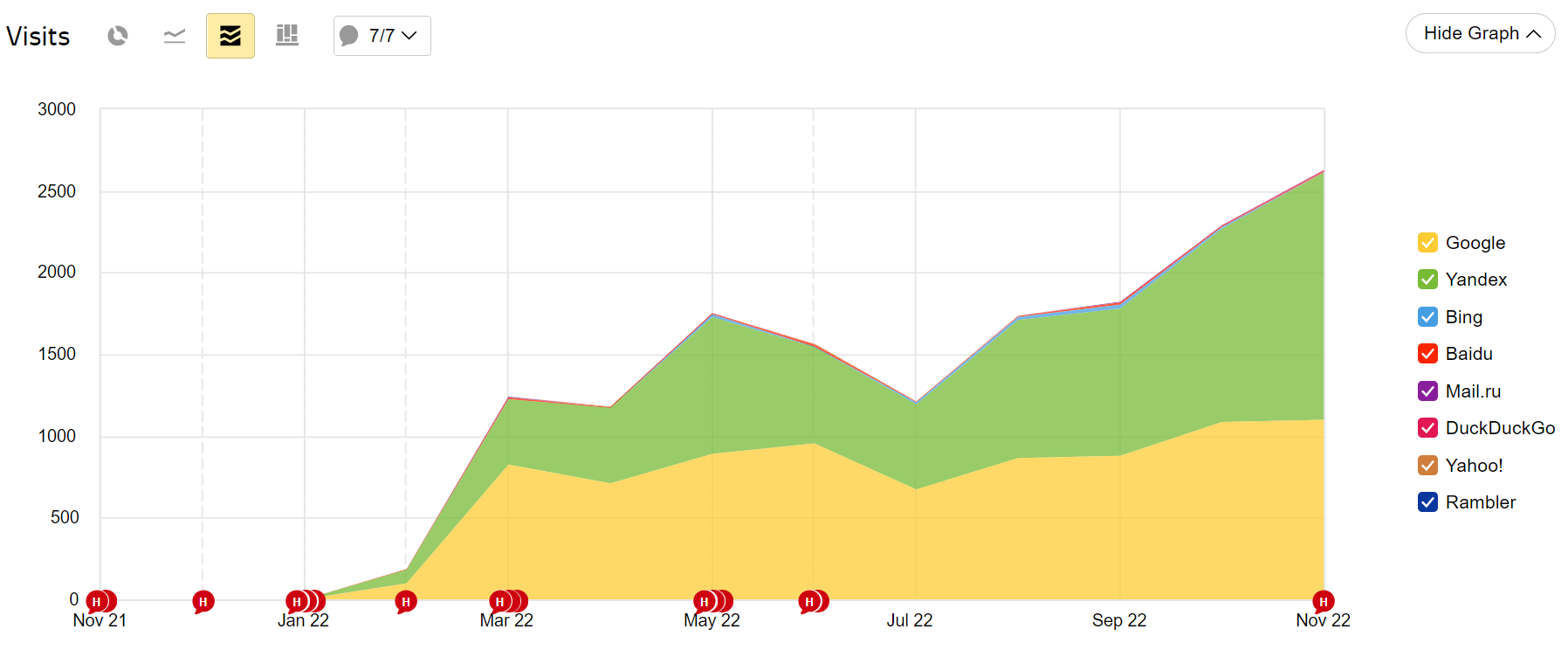 Do You Want The Same Results or Even Better?