Welcome to KeyRealSeo's Case Studies
SEO — is not tough. You just need to make right steps in the right directions.
It is a sketching and drawing school with hundreds of students.
What we had from the Start?
zero amount of organic traffic
low level of trust
SketchPark aspired for the familiar trio: increased traffic, heightened brand awareness, and a boost in customer numbers. The cherry on top? They wanted results quickly and affordably.
What SEO we've managed to do
delineated a semantic core
optimised every page
improved the content
optimised meta-tags
built internal linking
created blog section
In order to quickly achieve all the set goals, we took into account Semantic Core: First, we delineated a semantic core tailored to SketchPark's myriad courses.
Than On-Page Optimization: Every existing page received our attention, resulting in improved content, better internal linking, and optimised meta-tags. And finally Blog & Content Strategy: We didn't stop at what already existed; we introduced a blog section and started crafting informational articles to enhance the site's topical authority.
What SEO Results Have We Achieved?
In a little over a year, we met and exceeded our initial goals. SEO isn't necessarily complex; it's about making consistent strides to improve your site's ranking in search engines.
Starting Point

: SketchPark had its colours ready but needed more canvas to showcase. In December 2019, they started with 1,300 organic visitors.

Finish

: By January 2020, the figures evolved into a more vibrant picture, showcasing 2,250 organic visitors per month.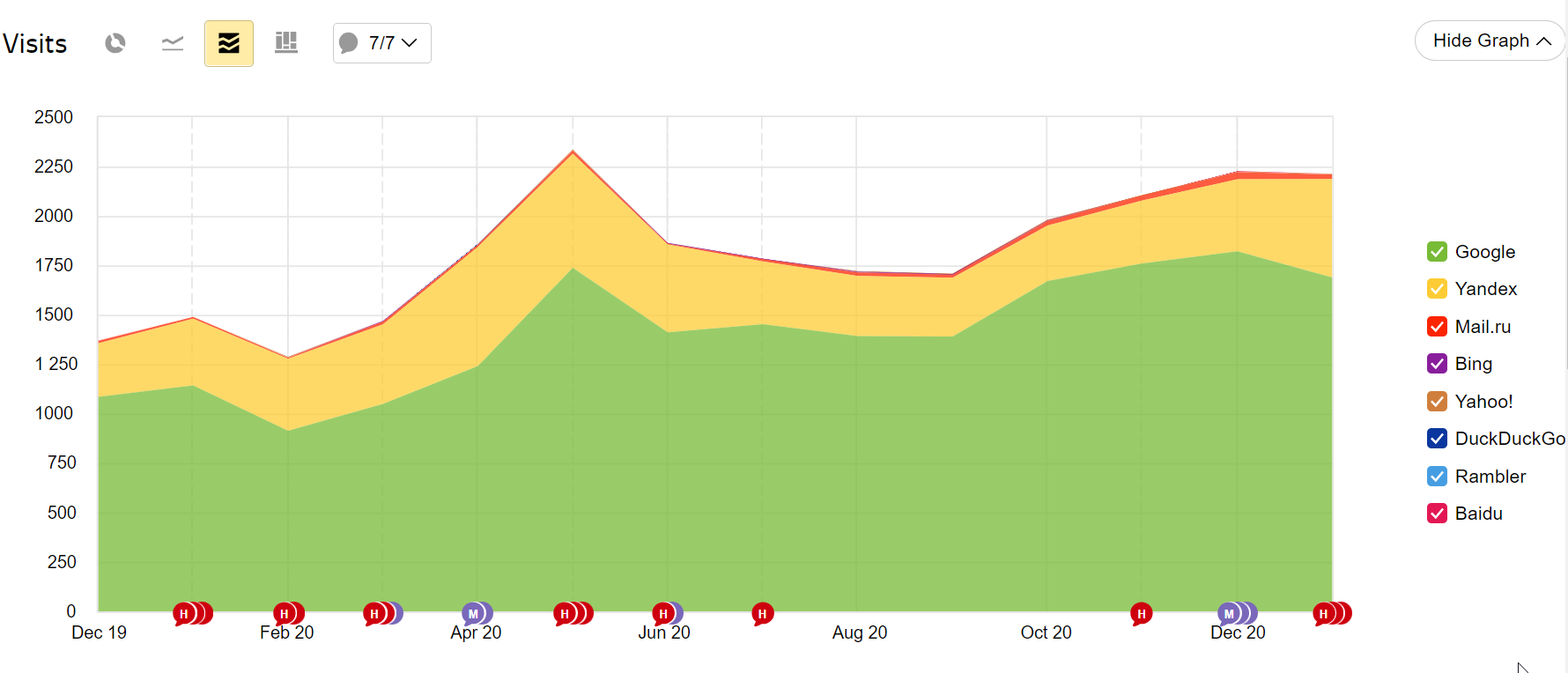 Do You Want The Same Results or Even Better?